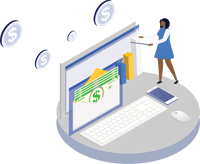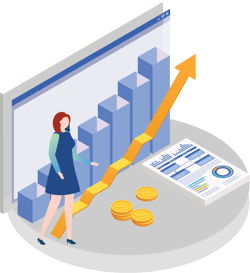 4 Things to Consider When Selecting a Fund Administrator
Choosing the best fund administrator for your business is no easy task. Given their crucial role in fund accounting, tax administration, reporting to investors, and more, there are several pieces of criteria that business leaders should consider when selecting a fund administrator. In this blog, we'll share four key things to take into consideration when making this decision.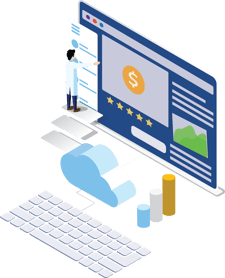 The Ultimate Guide to Venture Capital Returns
Managing venture capital funds is a complex challenge, but fortunately, as much as the markets around the world do change, the fundamentals behind seeking high returns remain the same. In this blog post, we'll share everything you need to know about venture capital returns in order to successfully grow.
WHY FINSTRAT?
Accurate and timely financials matter. That's why.
There may be other fractional accounting and finance service providers, but no one offers customized expertise or five-star service like FSM. Combining the power of the sharpest financial experts in the industry with cutting-edge financial software and technology, we're structured to specifically alleviate pain points and automate processes for B2B SaaS companies, venture capitalists, and individual investors.
SCHEDULE A MEETING
CUSTOMIZED FINANCIAL OPERATIONS AS A SERVICE
The only outsourced accounting + finance + advisory firm exclusively serving B2B SaaS companies. A team dedicated to streamlining financial operation processes, recognizing revenue in accordance with ASC 606, and outperforms at providing comprehensive SaaS metric reporting. FinStrat Management (FSM) effectively gives founders and their teams much-needed time back to spend on higher-value tasks that move their business forward.